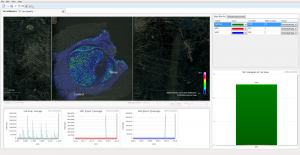 ImaBiotech, founded in 2009 by a team of experts, offers new molecular imaging (called MALDI imaging) services and products to life science industries. This new technology is capable of visualizing and quantifying biological compounds that play role in many pathologies like Cancer, Alzheimer or Parkinson diseases. It is also an interesting tool to follow new drug candidate into the body in all type theapeutics areas: dermatology, ophthalmology, toxicology, respiratory… This technology is capable of studying the role of biomolecules such as proteins, peptides, lipids, drugs, and metabolites and helps to understand their role in in different organs like the brain, liver or heart.
Advantages of Quantinetix™
The MALDI imaging technique combines a number of advantages unlike any other approach (sensitivity, fast and quantitative).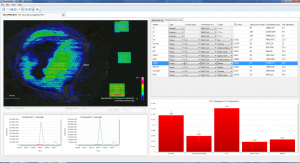 Quantinetix™, a software created by our team, with a patented technique is  capable of interpreting and analysing molecules and drugs.  This process is now used in preclinical and clinical studies to support scientist and doctor to better understanding diseases and to deliver new efficient medicines.
Key features of Quantinetix™:
Quantinetix™ is a quantitative imaging mass spectrometry software that provides quantification of target compounds.
It is a user-friendly imaging program that offers normalization to get "real images" and provides concentration of your target compounds over histological regions in MSI datasets.

AbSciex's 4800 MALDI TOF-TOF data input

Quantinetix™ normalizes and quantifies molecules in several ways: on-tissue dilution, isotopic labeling compound (normalization per position) or ion suppression calculation (Hamm et al., Journal of proteomics Sept 2012, normalization per ROI)
Quantinetix™ is a multi-format software for different vendors format (Bruker, Sciex, Thermo, Waters). More technical infos on: http://www.maldi-msi.org/download/QuantinetixV2.pdf
Further informations
To Discover our publication: Quantinetix™accelerates integration treatment of Quantitative MSI Data
[ratings]